The Creator
News
About Me
FAQ
Disclaimer
K-World
About K-World
Story
Characters
FAQ
Gallery
Manga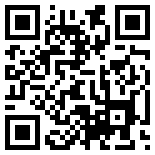 ---
Welcome to K-World. Home of the franchise and characters created by Vix (myself).
---
Vix (me) and the main K-World characters (Aquila, Voso, Professor Mustela, Dive Blue, Benicia, Bassan, Balgair, Xeila, Joaquin, Amador and Sierra).
Click here for the latest news. Last updated: 4/30/2013
Fun Fact:
The "K" in K-World stands for "kaisen", which means level of highest greatness, or undeniable Greatness. K-World is also known as Kaisen World or Great World.